USB-C Magnetic Connector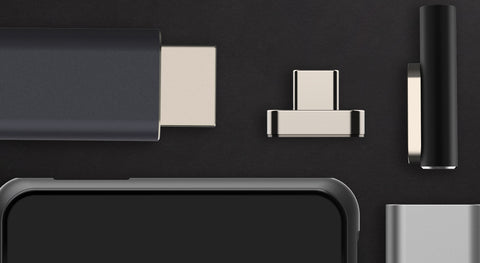 Magnetic Connection is a lifestyle, With a magnetic adapter, you can connect a hub, an organizer, or an HDMI adapter, these are connected through 20+3 pogo pins design so that you can use your cables easily in different scenarios.

We want to make things easier, to connect all kinds of products through magnetic power, and to make a system where you can always find them.

This is magnetic connection's ecosystem.